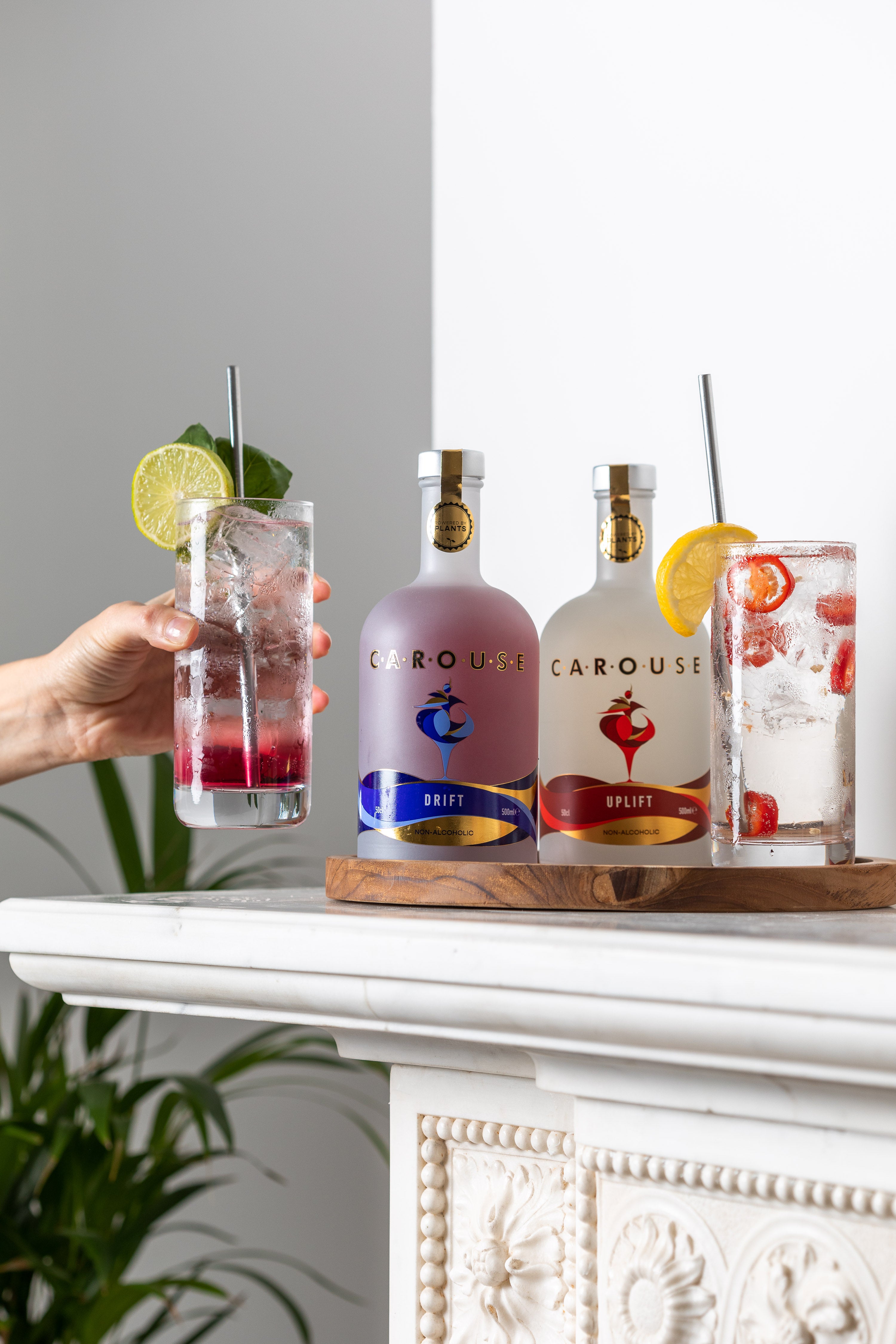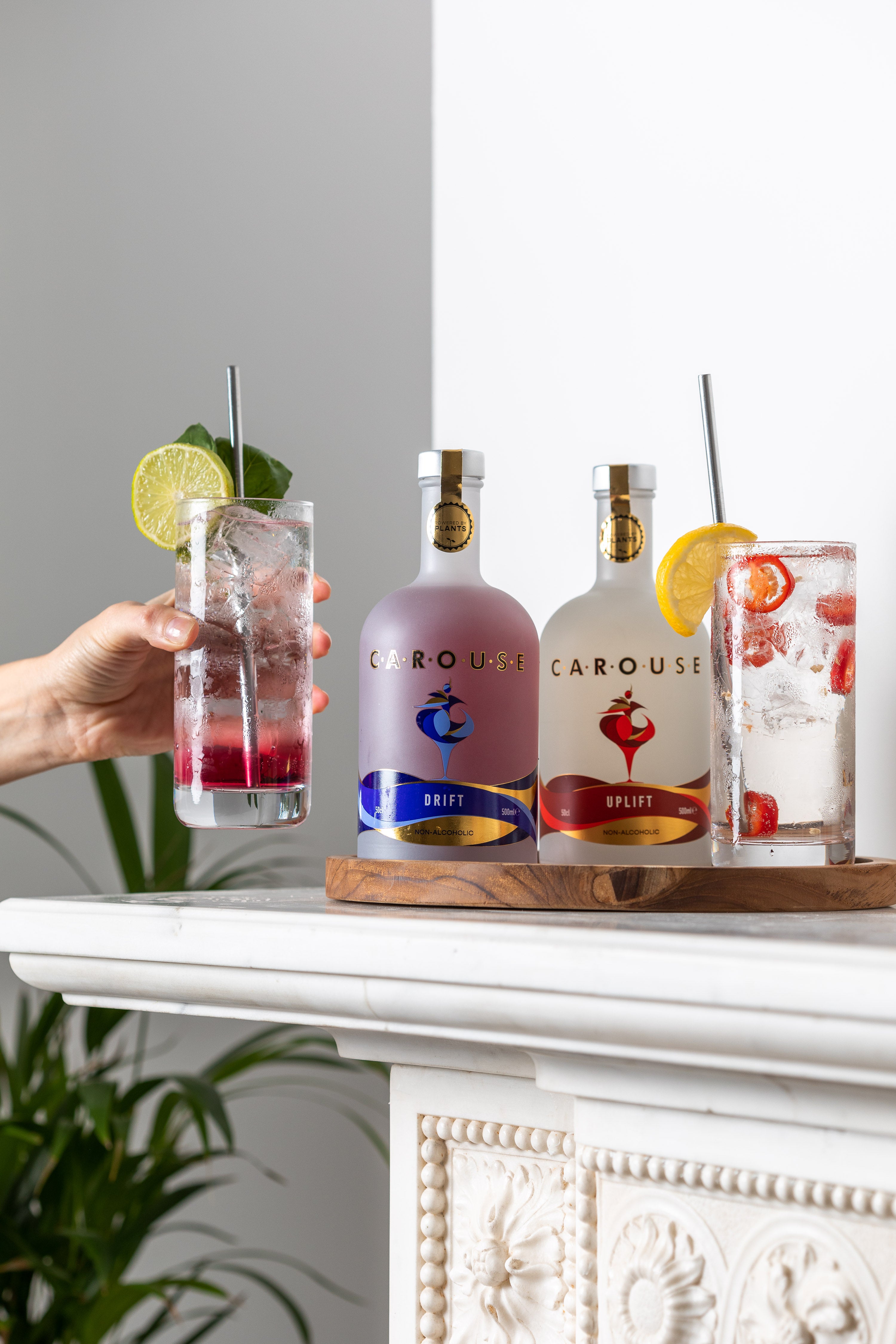 Treat yourself to the best of both bundle!

Wind down after a long week with our herbal and fruity blend of DRIFT.
Then pick yourself back up with a glass of our stimulating UPLIFT!

At CAROUSE, we believe in providing delicious, non-alcoholic spirits to elevate your drinking experience. Using adaptogen and nootropic ingredients combined with natural fruit extracts, we are designed to enhance your mood no matter the occasion!

Get the best of both worlds today!

Ingredients
UPLIFT:
Our botanical extract blend of citrus fruits; lemon and lime, with Guarana, Maca, Gingko Biloba, black peppercorn and warming chilli and ginger
Full ingredients list:

Filtered water, agave nectar, Uplift botanical extract blend (guarana, maca, gingko biloba, ginger, black peppercorn), glycerine, acid; citric acid, natural flavourings
DRIFT:
Our fruity and herbal blend of summer fruits, strawberry, goji berry and cranberry blended with cooling cucumber, echinacea, ashwaganda and basil
Full ingredients list:
Filtered water, agave nectar, Drift botanical extract blend (goji berry, echinacea, ashwanganda), natural flavourings, cucumber flavour, green tea flavour, glycerine, acid; malic acid, basil flavour, colouring foodstuffs; concentrates of blueberry and carrot, preservatives; potassium sorbate, sodium benzoate
Nutritional Information
Per 100ml: Energy / Nutrients 133 kj / 31 kcal, Fat 0.0g - of which saturate 0.0g, Carbohydrates 7.6g - of which sugars 2.5g, Protein, 0.0g, Salt <0.5g