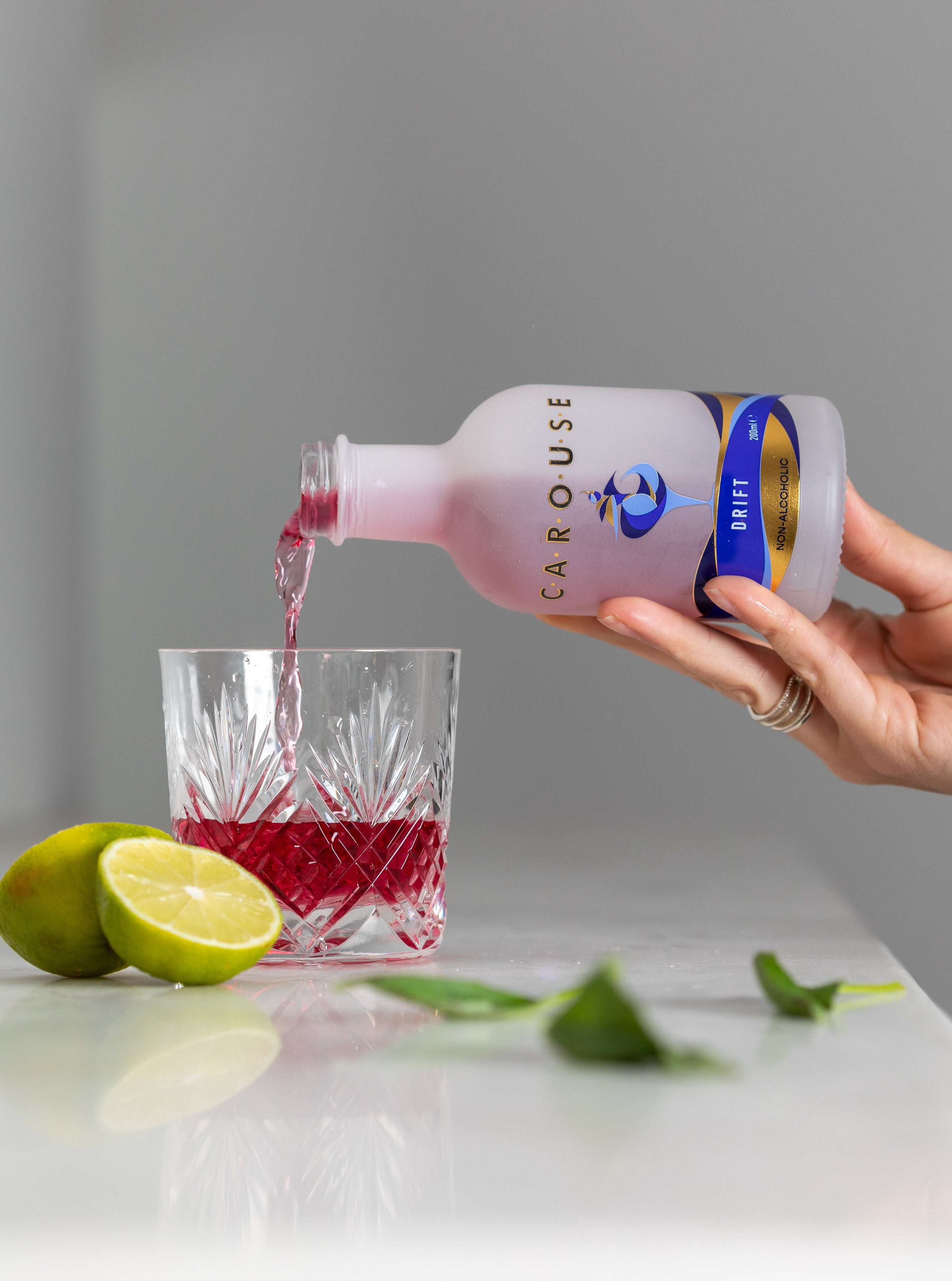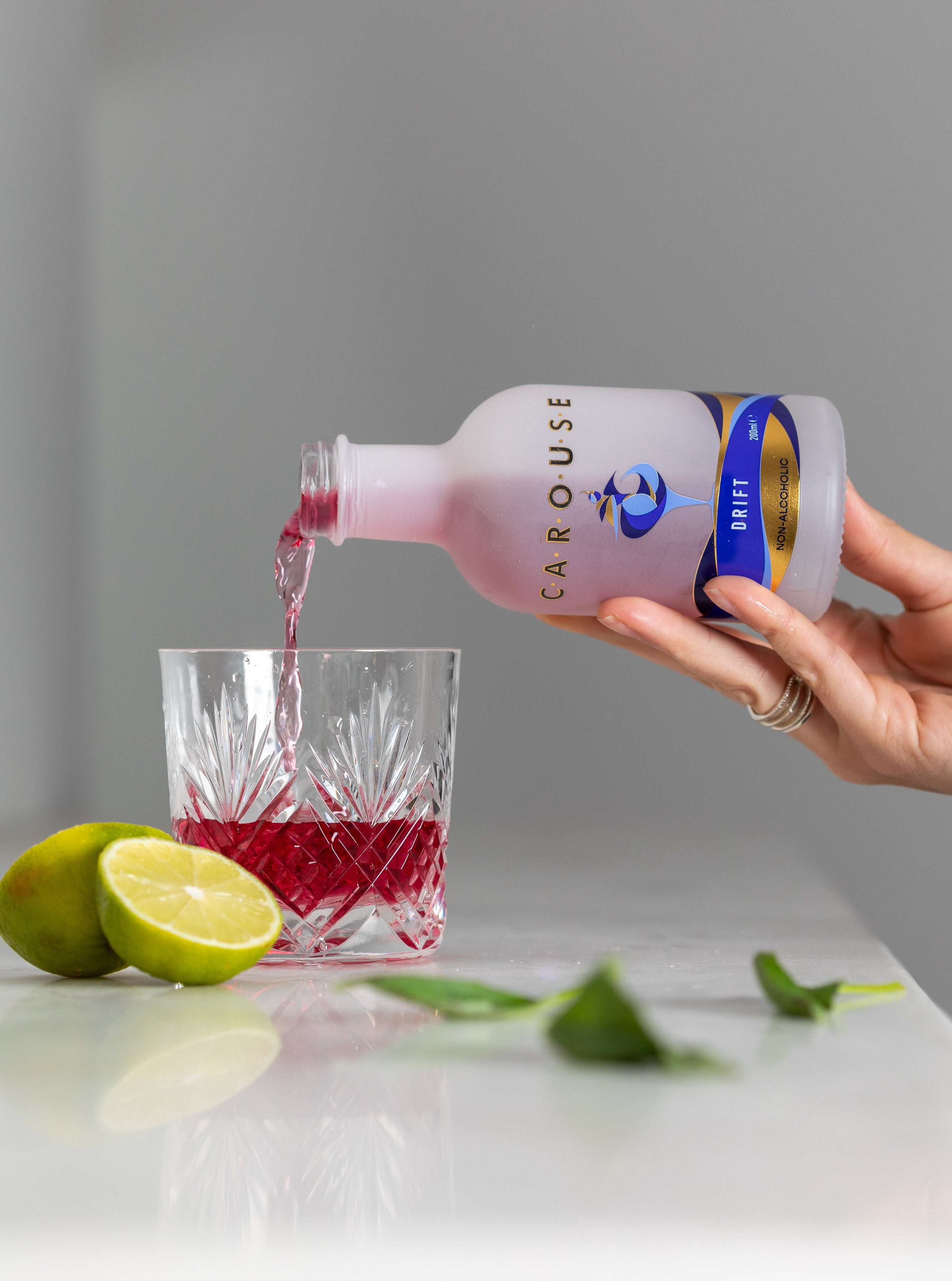 A fusion of summer fruits and mixed berries with extracts of cooling cucumber, echinacea, ashwaganda and basil.
DRIFT into relaxation with this refreshing mix of calming botanicals.
No artificial colours, flavours, sweeteners or preservatives.
Gluten Free | Suitable for Vegans
Best served as a chilled, 50ml shot over ice or with soda water and fresh lime.
Ingredients
Our fruity and herbal blend of summer fruits, mixed berries blended with cooling cucumber, echinacea, ashwaganda and basil

Full ingredients list:
Filtered water, agave nectar, Drift botanical extract blend (goji berry, echinacea, ashwanganda), natural flavourings, cucumber flavour, green tea flavour, glycerine, acid; malic acid, basil flavour, colouring foodstuffs, concentrates of blueberry and carrot
Nutritional Information
Per 100ml: Energy / Nutrients 133 kj / 31 kcal, Fat 0.0g - of which saturate 0.0g, Carbohydrates 7.6g - of which sugars 2.5g, Protein, 0.0g, Salt <0.5g